Filter by Category
General Enrichment
Hunter Safety
with Sam Boothby

Apr 30, 2019 at 6:30 pm

, runs for 2 weeks
This course is mandatory for all new hunting licenses, moose permits and doe permits. It will cover proper handling of firearms (rifles and shotguns), map and compass, survival, etc. This class is offered in cooperation with the Department of Inland Fisheries and Wildlife. Participants must attend all classes to become certified and must be 10 years of age or older. Sam Boothby is a master instructor for the Department of Inland Fisheries and Wildlife and has taught this course for more than 29 years. Tuesday, 4/30, 6:30-8:30pm & Saturday, 5/11, 8:00am-4:00pm, GMS, $10 Includes home study as well as class time. You must attend both classes.
Will run
Maine Driving Dynamics
with Bureau of Highway Safety

May 13, 2019 at 6 pm

, runs for 1 week
Maine's Driving Dynamics course offers all drivers the opportunity to improve their defensive driving abilities. This five-hour course will include discussion of collision avoidance techniques, safety issues, driver habits and attitudes, and the basic elements that constantly challenge drivers on Maine's highways. Students completing the course will receive a three-point credit on their driving record. A certified Maine Driving Dynamics instructor teaches this course. 2 classes – Monday, 5/13 & Wednesday, 5/15, 6:00-8:30pm, GMS, $40 See additional listing for drivers 65 and older.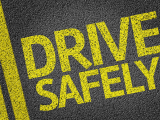 Maine Driving Dynamics (For age 65 and older)
with Bureau of Highway Safety

May 13, 2019 at 6 pm

, runs for 1 week
Maine's Driving Dynamics course offers all drivers the opportunity to improve their defensive driving abilities. This five-hour course will include discussion of collision avoidance techniques, safety issues, driver habits and attitudes, and the basic elements that constantly challenge drivers on Maine's highways. Students completing the course will receive a three-point credit on their driving record. A certified Maine Driving Dynamics instructor teaches this course. 2 classes – Monday, 5/13 & Wednesday, 5/15, 6:00-8:30pm, GMS, Fee for those 65 and over: $25